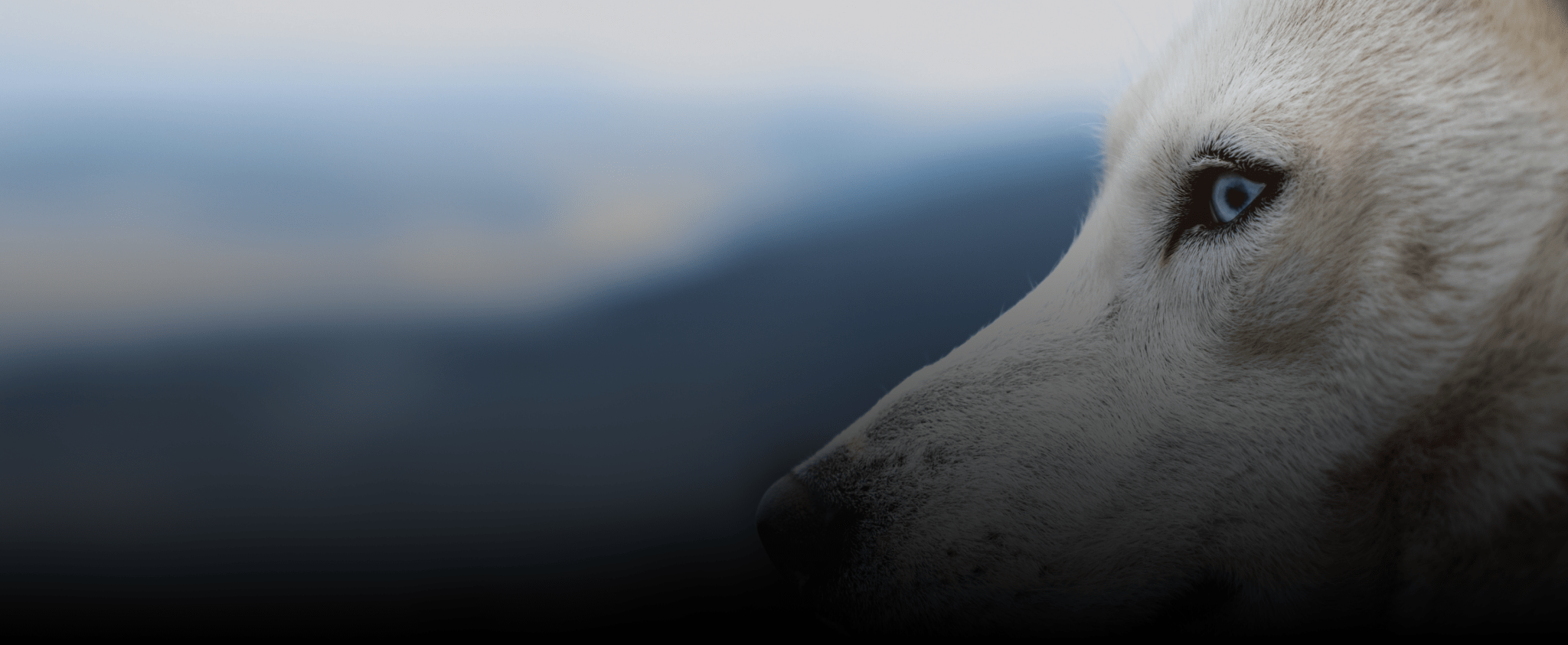 Clinical Trials are essential for increasing our understanding of pet health and providing pets with a happier and healthier life, however recruitment and education about ongoing trials are time consuming and labor intensive tasks. AniviveTrial provides a better way to recruit for
clinical trials.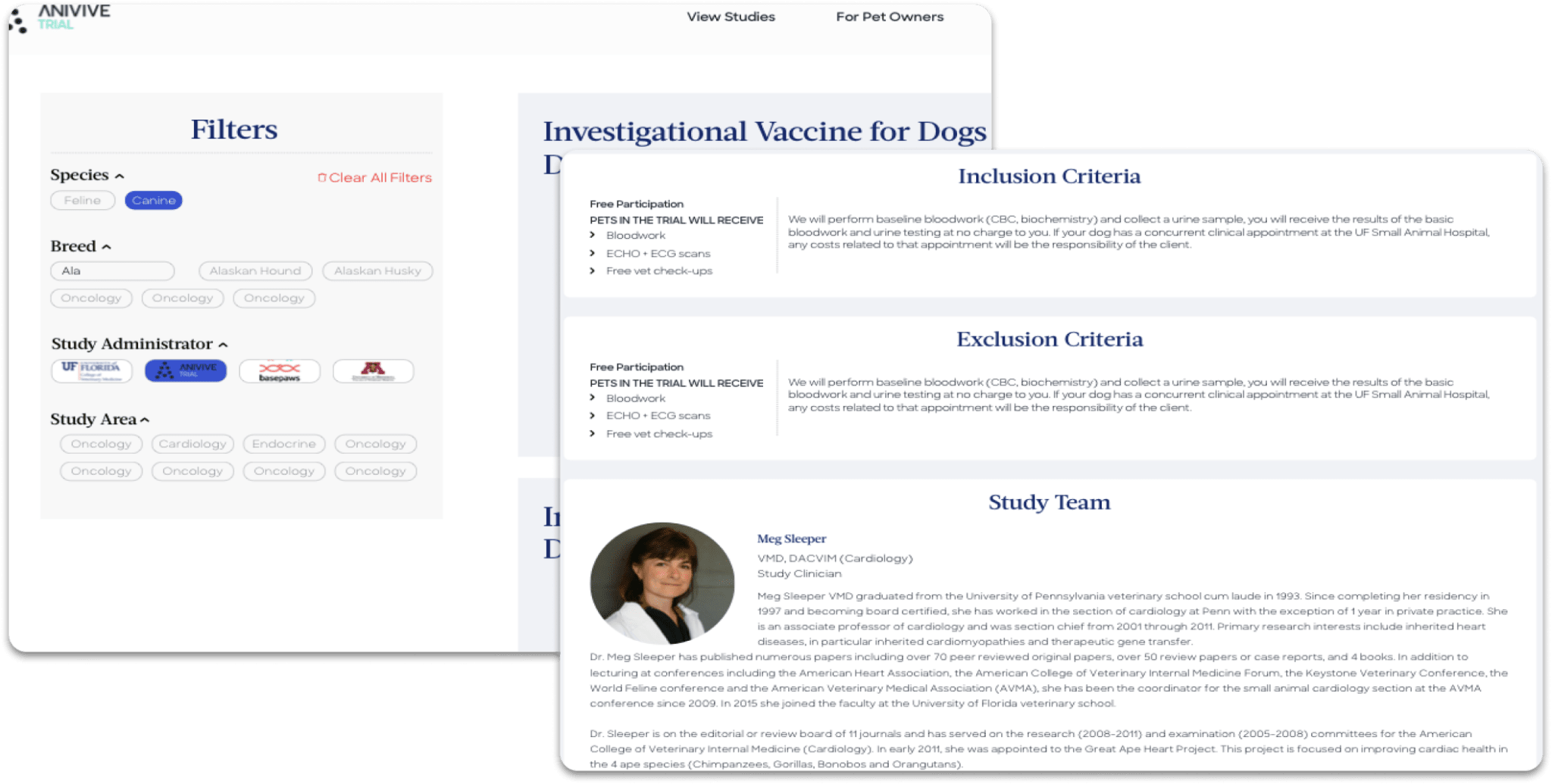 Increased Awareness
Our goal is to connect pets in need of treatment with the latest advances in veterinary health. We have created a network of world leading in situations do just that, see trial suggestions based on criteria you have selected and learn details about a trial before suggesting a patient for enrollment. Never miss the opportunity to have pets under your care participate in the latest advancements again.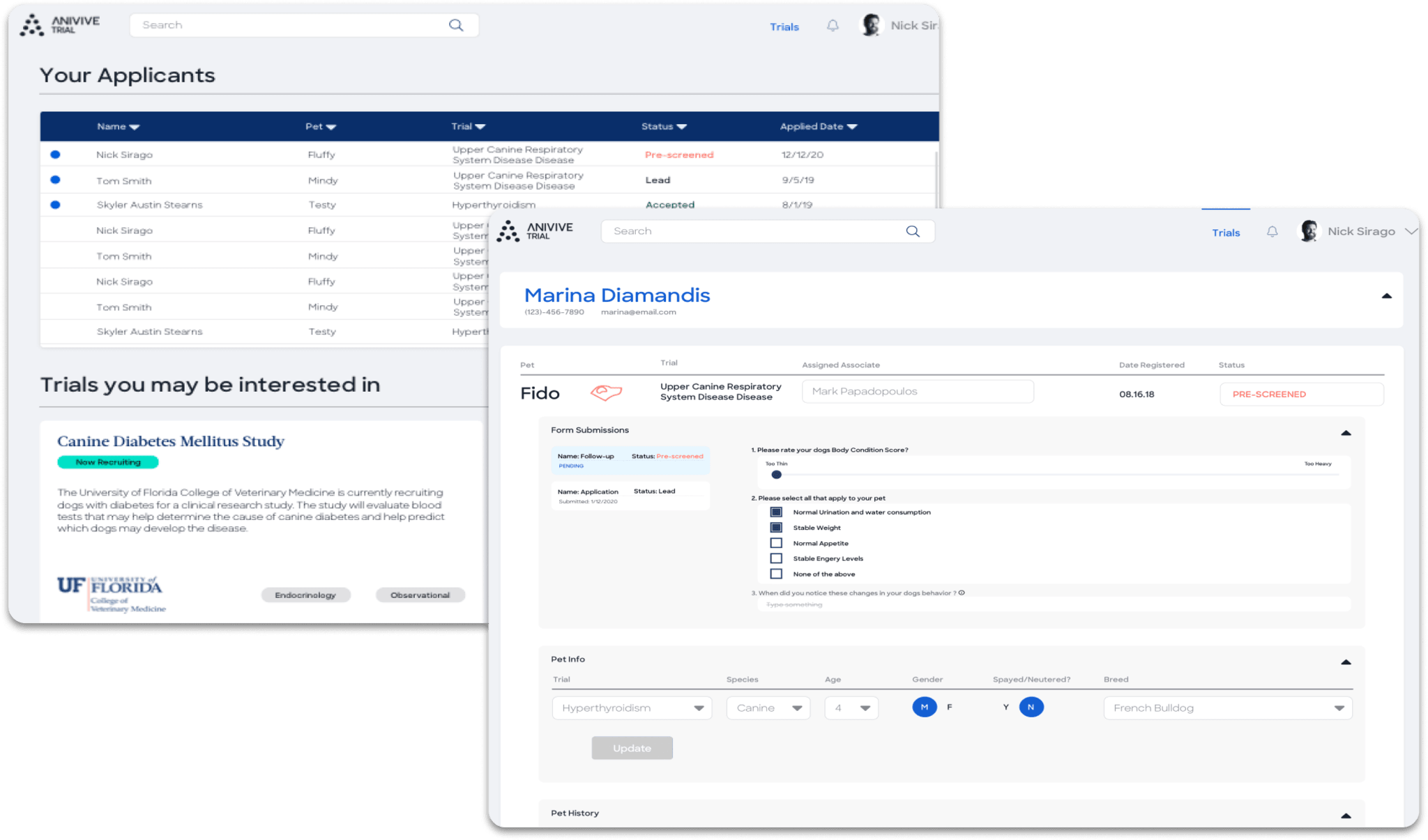 Stay Involved Throughout Recruitment
Primary care vets play a crucial role in pet care and clinical trial recruitment, the AniviveTrial platform provides referring veterinarians visibility into the progress of each pet through the recruitment process and allows them to complete forms required for enrollment for the pet owner. Utilizing the primary care relationship and speed enrollment.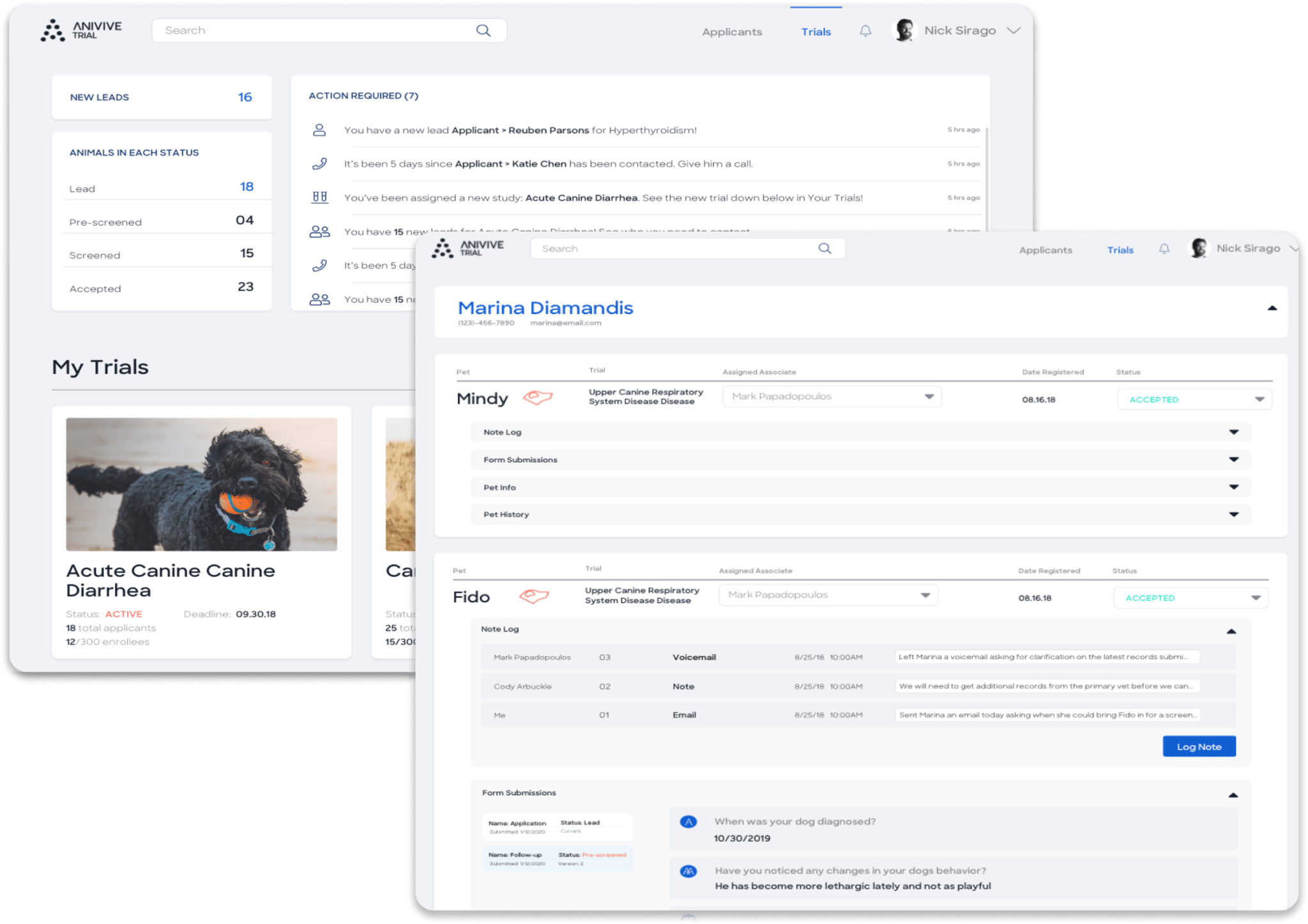 Redefining Recruitment Management
Our recruitment platform provides a single point for managing all recruitment related activities, increasing the reach and awareness of clinical trials while also reducing the time and administrative overhead required for successful enrollment of a clinical trial.