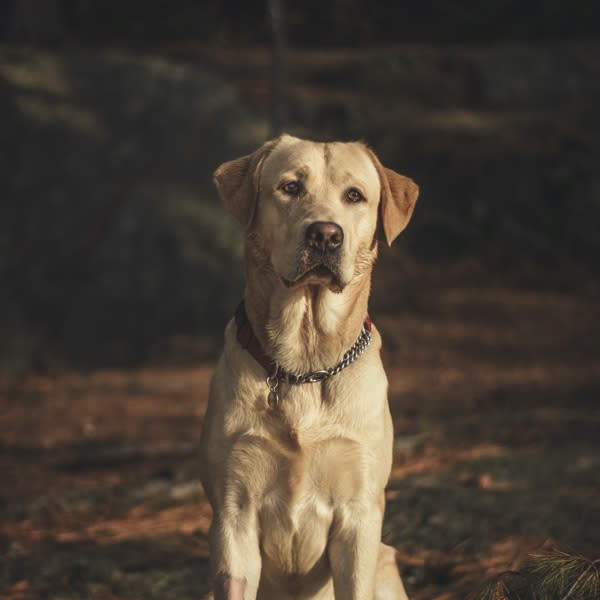 •
Anivive Lifesciences

Canine Lymphoma

•
Anivive Lifesciences
Lymphoma is one of the most commonly encountered cancers in the dog. The incidence of canine lymphoma has steadily increased with approximately 84 per 10,000 dogs diagnosed each year. This randomized, double-masked, placebo-controlled, GCP pivotal field study is evaluating the effectiveness and safety of verdinexor for the treatment of naïve or first relapse stages II, III and IV lymphoma in client owned dogs. Diagnosis of lymphoma must be confirmed by cytology or biopsy for the dog to be eligible for this study. Dogs will be randomized to receive the investigational veterinary product or a placebo treatment (tablets) to be administered with food twice weekly at least 72 hours apart for 8 weeks. After receiving treatment in-hospital on Day 0, the dog will be required to return to the study site on Days 7, 14, 28, 42, and 56 for follow up evaluation visits. Owners will be required to report and record abnormal daily observations and dosing using a phone app at home throughout the study.
Background
Canine lymphomas are a diverse group of cancers, and are among the most common cancers diagnosed in dogs collectively representing approximately 7-14% of all diagnoses. There are over 30 described types of canine lymphoma, and these cancers vary tremendously in their behavior. Some progress rapidly and are acutely life-threatening without treatment, while others progress very slowly and are managed as chronic, indolent diseases. Lymphomas may affect any organ in the body, but most commonly originate in lymph nodes, before spreading to other organs such as the spleen, liver, and bone marrow.
Causes
Unfortunately, the cause of lymphoma in dogs is not known. Although several possible causes such as viruses, bacteria, chemical exposure, and physical factors such as strong magnetic fields have been investigated, the cause of this cancer remains obscure. Suppression of the immune system is a known risk factor for the development of lymphoma in humans. Evidence for this includes increased rates of lymphoma in humans infected with the HIV virus or are on immune-suppressing drugs following organ transplantation surgery. However, the link between immune suppression and lymphoma in dogs is not clearly established.
Diagnosis
The best way to diagnose lymphoma is to perform a biopsy. A biopsy is a minor surgical procedure to remove a piece of lymph node or other organ affected by cancer. The most common methods for lymph node biopsy are Tru-cut needle biopsy, incisional wedge biopsy, or removal of an entire lymph node (excisional biopsy). The larger the biopsy sample, the better the chance for an accurate diagnosis of lymphoma. In addition to biopsy, several staging tests are also performed for dogs with lymphoma. The purpose of the staging tests is to determine how far the lymphoma has spread throughout your dog's body. In general, the more places the lymphoma has spread to, the poorer the dog's prognosis. However, dogs with very advanced lymphoma can still be treated and experience cancer remission (see more on treatment below). Staging tests also help us assess whether your dog has any other conditions that may affect treatment decisions or overall prognosis. The staging tests we typically recommend include blood tests, a  urinalysis, x-rays of the chest and abdomen, an abdominal sonogram, and a bone marrow aspirate. Organs that appear abnormal on sonogram can be sampled with a small needle (fine needle aspirate) to confirm the presence of lymphoma.
Treatment
No preventative measures are currently available but it is recommended that breeds at a higher risk of developing lymphoma being screened by their veterinarian on a regular basis in an attempt to identify the disease at the earliest stage possible.
The most effective therapy for most types of canine lymphoma is chemotherapy. In some cases, surgery or radiation therapy may also be recommended. There are numerous chemotherapy treatment protocols for dogs with multicentric lymphoma. As discussed below, most dogs with lymphoma experience remission of their cancer following treatment, and side effects are usually not severe. Currently, the protocols that achieve the highest rates of remission and longest overall survival times involve combinations of drugs given over several weeks to months. The median length of survival of dogs with multicentric lymphoma treated with UW-25 chemotherapy is between 9-13 months. (The term "median" implies that 50% of dogs will survive beyond this time point and 50% of treated dogs will die before this time point.) Various other factors, such the type of lymphoma your dog has or its stage of disease, may affect your dog's overall prognosis.
Naïve: dog who has not received any treatment for lymphoma.
First relapse: dog has failed a single round of any chemotherapy completed at least 14-days prior to study entry and has recovered from any acute toxicity from prior chemotherapy or is on prednisone and has exhibited progressive disease.
Your dog is ≥ 1 year, weighs ≥ 9 kg and has a life expectancy of at least 28 days.
Your dog has a diagnosis of lymphoma by cytology (fine needle aspirate of the lymph node) and/or histopathology (biopsy)
If your dog enrolls in the study and you are able to comply with all study requirements, a $1,000 credit will be applied to your account at the clinical study site to be used towards further medical care once your dog is off the study.
Additionally this study is fully funded. Funding includes the initial study screening, the study treatment and administration, scheduled study lab work, recheck visits and exams, and management of side effects that are thought to be directly related to participation in the study.
Owners will be required to report and record abnormal daily observations and dosing using a phone app at home throughout the study.
After receiving treatment in-hospital on Day 0, the dog will be required to return to the study site on Days 7, 14, 28, 42, and 56 for follow up evaluation visits.
1. VCA Animal Diagnostic Clinic
4444 Trinity Mills Rd, Dallas, TX 75287
972-267-8300
2. Manley Animal Hospital
3812 SE Adams Rd, Bartlesville, OK 74006
(918) 333-7286
3. East Lincoln Animal Hospital
7555 NC 73 Hwy, Denver, NC 28037
(704) 827-5300
4. MedVet Akron
1321 Centerview Cir, Akron, OH 44321
330.665.4996
5. MedVet Salt Lake City
331 W Bearcat Dr, South Salt Lake, UT 84115
385-341-4444
6. Franklin Animal Clinic
2990 N Morton St, Franklin, IN 46131
317-736-9246
7. University of Wisconsin-Madison School of Veterinary Medicine
2015 Linden Dr, Madison, WI 53706
608-890-0422
8. Cummings School of Veterinary Medicine Tufts University
200 Westboro Rd, North Grafton, MA 01536
508-887-4441
9. Quakertown Veterinary Clinic
2250 N Old Bethlehem Pike, Quakertown, PA 18951
215-536-6245
10. PVSEC North Hills
807 Camp Horne Rd, Pittsburgh, PA 15237
412-366-3400
11. University of Georgia
2200 College Station Rd, Athens, GA 30605
706-296-7818
12. Metropolitan Veterinary Hospital - Cleveland East
734 Alpha Dr, Highland Heights, OH 44143
440-673-3483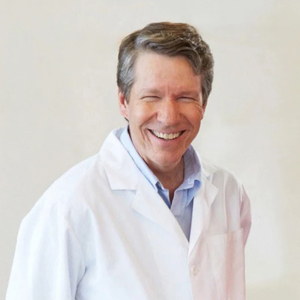 David Bruyette
Chief Medical Officer, DVM, DACVIM
Dr. David Bruyette received his Doctor of Veterinary Medicine degree from the University of Missouri. Subsequently, he completed an internship at Purdue University and residency in internal medicine at the University of California-Davis. He was a staff internist at the West Los Angeles Veterinary Medical Group and a member of the Department of Comparative Medicine at Stanford University. Dr. Bruyette was an Assistant Professor and Head of Internal Medicine at Kansas State University and Director of the Analytical Chemistry Laboratory at Kansas State. He was most recently, Medical Director of the VCA West Los Angeles Animal Hospital, one of the largest 24-hour emergency/specialty practices in the country. Dr. Bruyette is a diplomate of the American College of Veterinary Internal Medicine and a member of the Endocrine Society.